Accord Plastics Ltd
Address:
12 Papawai Place, Masterton, 5810, New Zealand
Telephone:
+64 06 377 3457

Accord Plastics manufactures a wide range of plastic bags and packaging materials for a variety of industry sectors. Plastic bags and packaging materials for the retail, horticultural, food, health, distribution, refuse and clothing industries.
Alchemy Agencies Ltd
Address:
Level 2/20 Centre Street, Freemans Bay, Auckland, 1010
Telephone:
+64 21 679 131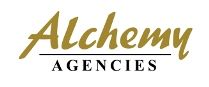 Alchemy are innovative distributors of specialty chemicals in AU, NZ and the Pacific Islands'. We are the NZ and Pacific Islands' distributor of Covestro (previously Bayer Material Science) plastics, polymers, polyurethanes, coatings and adhesives.

These products include the polycarbonate brands - Makrolon, Makroblend, Bayblend and Apec. Alchemy also supports the TPU brands Texin, Desmopan, and Platilon films. Alchemy also has partnership with material suppliers Albis and Geba, and pigments from Lanxess.