Developing a Plastic Product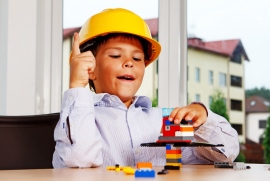 If you are an inventor or entrepreneur looking to get your idea into development Plastics New Zealand can connect you with Members who can help and advise you on whether your idea can be manufactured using plastics.
It can be quite a challenge finding the right manufacturer to take your idea from concept to reality. Many of our Member companies are highly experienced in new product development. Completing the business query form below ensures Plastics New Zealand can put you in touch with those Members most suitable to help you. Once we put you in touch the company can then explain their innovation processes, how to get your product into development as well as likely time-lines and costs involved.
Alternatively, Members may refer you to a local business development partner who can assist to further research your idea, develop marketing and business plans, provide advice on intellectual property protection, assess the risks and give you advice on how to gain initial funding.
Plastics New Zealand also offers a range of educational material to inform you about plastic materials, processing methods, and best practice design for the environment. We run training courses which can help you learn more about plastics design and manufacture. Follow the links to learn more.
You can also use the query form to get in touch with potential development partners. Plastics New Zealand will review the information provided and distribute this to the appropriate Members who will be able to help with your specific product.
There is no form with this name or may be the form is unpublished, Please check the form and the url and the form management.