Structure of PNZ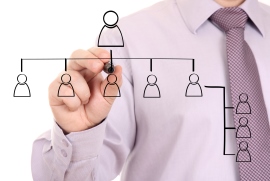 Plastics NZ aims to provide value to its Members through a range of targeted initiatives. Our strategic direction is guided by our Members with the aim of helping their businesses develop and grow. Members can access programs that will improve their business performance. They are kept informed on key issues that will require changes to the way they operate their organisations.
Member services include networking, education and development opportunities, environmental and technology information, as well as access to research and development providers.
Our structure operates as follows:
National Office
Our Auckland-based National Office fields enquiries, organises events and works with our partners and Government to ensure the growth and development of our Members and the plastics industry.
National Executive
We are governed by an elected National Executive which sets our strategic direction.
Branches
Our Branches, based in in Auckland, Waikato, Wellington and the South Island, provide business, technical and networking events at a local level.
Affiliates
Our Branches also encourage younger plastic employees (e.g. plastics technicians, designers, toolmakers, sales & marketing) and emerging leaders to join Plastics NZ on an individual basis as Affiliates . They are invited to attend specific technical, training or social events to assist them to develop a network and learn more about the plastics industry.
Sector Groups
PNZ member companies in specific industry markets are able to form Sector Groups to advocate and address issues of particular relevance to them. Currently there are two Sector Groups under the umbrella of PlasticsNZ. They are Expanded Polystyrene and plastic pipe and fitting (Plastic Industry Pipe Association of New Zealand - PIPA NZ).