Business Support Services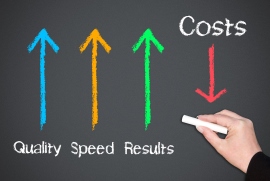 Plastics NZ aims to provide business support services to members that improve the cost competitiveness of their businesses and keep them informed on key issues that will impact on and require changes to the way they operates.
The organisation provides a comprehensive Employment Advisory Service including a Help Line and access to a wide range of employment, human resources, health and safety and industrial relations support.
PNZ has an Industrial Relations Committee which has been instrumental in developing and negotiating one of NZ's most highly regarded Multi Employer Collective Agreements. It provides a valued pay for skills and conditions framework used across the plastics industry.
It also identifies and negotiates beneficial arrangements with selected product and service providers to gain savings for members. These include a high profile group buying scheme, power and gas brokering, energy efficiency projects and business insurance and risk management.
Our role also extends to actively monitoring duty concessions relating to plastic products and notifying members of anything that might impact their businesses.
Members are kept abreast of key legislative changes and other business support information through newsletters, web based member only resources and specialised seminars, training and networking events
Plastics New Zealand Members also have access to specific suppliers to the Industry, offering products and services at special rates. Members please log in to the Members section to access information on these deals:
Energy - EECA Funding
- Power Brokering - Powerswap
Employment Relations - Paul Diver Associates Ltd
(Including Health & Safety) - Pier Group Ltd
Group Purchasing - N3
Insurance - Willis Towers Watson
Training - Routsis Online Training