Environment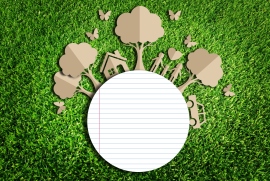 Plastics New Zealand delivers a range of services for its Members to help meet its key goal of maximising the growth and success of plastics-based technology in an economically, socially and environmentally responsible manner.
The New Zealand plastics industry is a major contributor to the economygenerating a turnover greater than $2.6 billion a year and employing more than 9,000 people. Plastics have improved our social wellbeing and are essential in our day to day lives. A large number of the environmental and economic improvements of the last century would not have been possible without plastics. They have an important role to play because of their intrinsic energy savings potential and recyclability.
Applying sustainability principles into the manufacture, distribution, use and recovery of plastics will better position members and the industry to deliver innovative materials, products and technology. The New Zealand plastics industry is well placed to drive more sustainable plastic products which will help mitigate climate change, drive waste minimisation and improve resource management.
Plastics NZ runs an Environmental Committee which provides a platform to deliver policy, projects and programmes which highlight the sustainability of plastics as a raw material by:
Outlining the best practices on the production, use and waste management of plastics
Highlighting the economic and environmental benefits of plastics as a recyclable and recoverable material
Researching opportunities to improve the environmental footprint of plastics across the whole of its life cycle as part of its commitment to product stewardship
Plastics New Zealand works with its members, customers and suppliers as well as the environmental sector, and local and central government to understand and communicate the benefits of plastic products.