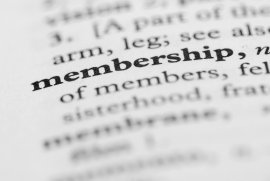 Membership in Plastics New Zealand gives NZ based companies valuable opportunities for networking, training and business support. It also provides a forum for input of matters of industry interest and concern. Industry collaboration forms the basis for an effective lobby for the sector.
Plastics New Zealand has several different types of membership based on Company membership:
Corporate Supplier (Raw Materials) - supplier of raw materials to the plastics industry
Corporate Supplier (Service) - supplier of services to the plastics industry (e.g. machinery, toolmaking, design, consultancy etc)
Corporate Manufacturer - New Zealand manufacturer of plastic products or raw materials
Corporate Recycler - recycler of plastic products in New Zealand
Corporate Associate - the plastics industry, while not their core business, is of interest.
Corporate RWBO (Retailer, Wholesaler, Brand Owner) - for those companies that utilise plastic in their products and services
Affiliate - limited individual membership for the young professional
A requirement of Membership is that your company is based in NZ.
If you would like further information please get in touch with Kelly Buchanan-Johns our Membership Services Manager. Kelly will be able to discuss the different options for membership and how your needs may be met.
Complete the form below or alternatively, Kelly can be contacted by email at This email address is being protected from spambots. You need JavaScript enabled to view it. or by phone on (09) 255 5662