Pack Tech Moulding Limited
Address:
32 Link Drive, Rolleston, Christchurch, New Zealand

Pack Tech Moulding Limited (Pack Tech) is a privately owned and operated manufacturing business based in Rolleston, Canterbury. The company has over 18 years' experience in designing and manufacturing injection and extrusion blow moulded products.

Pack Tech's team is committed to providing their customers with innovated packaging solutions to best meet their needs. Our technical knowledge supports our focus on innovation and customisation. While our own products are stock items, we also customise many of our products to suit our customer's needs. For instance, changing the threads/necks of any of our bottles or jars to suit a cap of their choice or, moulding the product in specific colour, customised label shapes and so on.

Our own range of moulded products, includes nutraceutical, industrial and food packaging and is available ex stock. We also offer a strong contract moulding service for customised packaging which include in mould labelling (IML). Pack Tech's production facility is a certified critical hygiene facility which enables us to produce both food grade and no-food grade products. Pack Tech is an approved food safe provider with our quality and food safe procedures based on the HACCAP food safety programme.
Packit Packaging Ltd
Address:
518 Kaikorai Valley Road, Kenmure, Dunedin, New Zealand, 9011

At Packit Packaging we manufacture plastic containers for food products in New Zealand and around the world. We can create custom designs and build our own tooling to ensure a top quality product. We understand the process of getting started in production and strive for efficiency and minimizing waste. We are 100% New Zealand owned and operated.

Packit was the result of the partnership between two Dunedin engineers, Tony Mann and David Tofield. Packit began in the Roslyn Mill Industrial Estate in the early 2000's with only a couple of moulding machines. The key moment in Packit's early years came when our packaging was selected by a Dunedin-based company to provide Air New Zealand passengers with locally made ice-cream. Now 15 years later Packit has moved into its own building which is a clean and expansive site. We now have 20 staff running 16 moulding machines 24 hours a day, 5 days a week. Our team supplies packaging to companies to both the domestic and international market.
Pacrite Industries Ltd
Address:
220 Bush Road, Albany, North Shore City, Auckland, New Zealand, 0751

Pacrite is a leading, professional packaging provider. The company was created with the vision to provide expert knowledge, service and top quality flexible packaging to a variety of industries, allowing businesses to remain focused on their core activities and strengths.
Perroplas NZ Ltd
Address:
67 Hunua Rd, Papakura, Auckland, New Zealand
Welcome to Perroplas - Your Environment: Sorted

Perroplas have entered a new chapter with the Waikato family business Maisey Group.

Since 1982 Perroplas has grown to become the leading supplier of plastic homewares in the New Zealand marketplace. Perroplas has a manufacturing plant in Papakura, New Zealand.

Our onsite distribution centre houses our broad product range spanning from gardening & outdoor furniture, to homeware products for the kitchen, laundry, bedroom, home office or garage.

Our catalogue showcases our products available for purchasing.

In addition to our standard range of products, Perroplas can offer custom moulding, innovative design, and product development
Petersens Plastics Ltd
Address:
7/1 Portage Road, New Lynn, Auckland, New Zealand, 0640

Petersens manufacture high quality injection moulded plastic consumer and industrial products.

Petersens manufacture a range of: Bottle and can cluster clips, Horticultural products, Modular cable reels, Polytwist ties for cable, wire, bags and horticulture Contract products to customer specification which can include packing and distribution.
Pharmapac Ltd
Address:
125 Sunnybrae Road, Hillcrest, Auckland, New Zealand, 0627

Pharmapac is a New Zealand owned company with more than 30 years in the business of designing, manufacturing and producing plastic packaging solutions. Our considerable experience in the areas of pharmaceutical, medical, food, nutritional and personal care packaging, has seen continued growth and expansion of our plant's capabilities, including superior quality injection, injection stretch blow molding and extrusion blow molding.
Pikes Plastics Ltd
Address:
7 Edwin Feist Place, Masterton, New Zealand, 5840
Pikes Plastics Ltd is a 100% privately owned New Zealand custom injection moulding manufacturer based in the Wairarapa.
We specialise in designing and developing finely tuned injection moulded plastic components for manufacturers and entrepreneurs across a wide range of markets and industries worldwide.
Plasfab Installations Ltd
Address:
26 Hill Street, Onehunga, Auckland, New Zealand, 1642

Plasfab Installations (1977) Ltd is the go-to plastic manufacturer in Auckland for all your plastic needs and more. Fabricators of thermoplastic materials for industrial, commercial and display applications, we offer competitive rates and outstanding service to all of our customers. We have the experience and knowledge to manufacture all types of thermoplastic materials for a variety of purposes, including laboratory and photographic equipment.
Plasson Australia PTY Ltd
Address:
PWC, Level 8, PWC Tower, 188 Quay St, Auckland, New Zealand

Plasson provides a wide range of solutions for connecting PE pipe. Plasson's products can be found in municipal water distribution systems, gas conveyance systems, industrial fluids transfer and wastewater systems and mines in over 80 countries around the world.
Plastech Industries Ltd
Address:
27 King Edward Terrace, Woolston, Christchurch, New Zealand, 8023
Plastech Industries Ltd is a Kiwi owned New Zealand plastics manufacturing company based in Christchurch. We specialise in injection and rotational moulding operating standard and reaction injection moulding (foamed thermoplastics) facilities.
Plus Pac Packaging Limited
Address:
10a Earl Richardson Avenue, Wiri, Auckland, New Zealand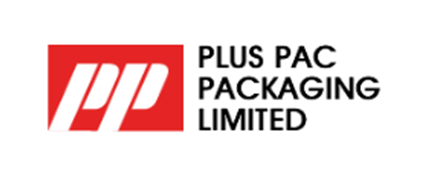 Established in 1983, PlusPac Packaging are the experts in design and manufacturing innovative rigid plastic packaging.

PlusPac has long standing partnerships with our clients, ranging from leading Food, Medical, Horticulture, Retail and Product manufactures.

Our experienced team is based in Auckland and thrive on innovative ways to add value to everyday products. Your packaging challenge is our signal to design a creative and cost-effective packaging solution.
Polymers International Ltd
Address:
117 Newton Road, Eden Terrace, Auckland, New Zealand, 1149
Polymers International Ltd is one of New Zealand's leading importers and distributors of plastic raw materials, silicones and chemicals for a variety of industrial, agricultural and Healthcare applications.
Premium Tooling China Ltd
Address:
52 Cliff Road, Torbay, North Shore City, Auckland, New Zealand, 0630

Primaplas Ltd
Address:
Building 3, Unit F, Suite B, 195 Main Highway, Ellerslie, Auckland, New Zealand, 1051
Primaplas provides a wide range of quality resins for the manufacture of food packaging, building & industrial, consumer and plastic products for a wide range of everyday applications throughout Australia and New Zealand. We supply resins used in a range of processes including film & sheet extrusion, injection-moulding, blow-moulding & roto-moulding.
Profile International 2013 Ltd
Address:
23 Ra Ora Drive, East Tamaki, Auckland, New Zealand, 2161

Profile International was established in 1981 and has been manufacturing drinking straws in New Zealand for over 30 years.

Our 1,100 sq/m factory and distribution centre is located in the South Auckland industrial park adjacent to Highbrook. Profile International is a 100% New Zealand owned, family run business. The straws we manufacture comply with the most stringent of certification requirements, ensuring confidence for small and large consumers around the country. These are sold under the PureSip brand. Our product range extends to a wide range of food and beverage related items under our Tastetoolz brand.
Profile Polymers Limited
Address:
8 Karewa Place, Pukete, Hamilton, New Zealand
PPL (Profile Polymers Limited) is the latest addition to the APL Group.

PPL provides APL with the thermoplastic seals and glazing wedges forAPL window and door systems in New Zealand and Australia.

PPL has a state of the art facility adjacent to APL, with four of the latest technology extrusion lines available from Europe. PPL recycles all scrap material on site, ensuring waste is minimised.
Proform Plastics Ltd
Address:
199 Ellis St, Frankton, Hamilton, New Zealand, 3242

PRO-FORM provides automotive security, protection, style and ease via its range of leading automotive accessories which are delivered to automotive companies throughout the world. PRO-FORM operates some of the largest tool-making, extrusion and vacuum forming equipment in the Southern Hemisphere.
Progressive Plastics Ltd
Address:
31-37 Fryatt St, Dunedin, New Zealand, 1379
Progressive Plastics is based in Dunedin, New Zealand, and has been manufacturing plastic products for over four decades. We produce thermoformed plastic packaging for the food export industry, fabricated PVC pipe fittings for construction and infrastructure and a variety of vacuumed formed and engineered plastic products.
ProjectMax
Address:
23 Union Street, Auckland City, Auckland, New Zealand, 1021
ProjectMax provide specialist consulting services focused on optimising when and how wastewater, stormwater and water pipelines are renewed.
We are the leaders in providing asset data confidence, condition assessment, renewal prioritisation and the implementation of trenchless methodologies.