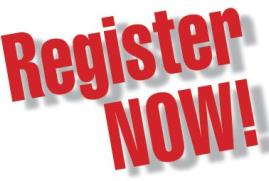 Plastics New Zealand's 75th Anniversary Conference & Industry Design Awards is occurring on the 16th & 17th May in Queenstown, New Zealand. All Members and Non-Members are welcome to attend.

We have an exciting conference programme lined up to celebrate the Past, Present and Future of the New Zealand Plastics Industry.
Plastics New Zealand 75th Annual Conference & Design Awards
16th – 17th May 2019, Millennium Hotel, Queenstown
The Power of Plastics; Past, Present, Future
Wednesday 15th May
Pre-Conference Golf – 12.00pm Tee-Off at Jack's Point
Thursday 16th May
9.00am Registration
10.00am Conference Opens
5.00pm Conference Day 1 Closes
5.30pm Networking event
7.00pm Conference Dinner Off Site – Lonestar. Dress Code: Western/Casual
Speaker

Proposed topic

Role

Wylie Royce

Keynote: The Power of Plastics – An International Perspective

Chair of Plastics Industry Association (USA)
& Partner at Royce Global

Morris Watson

A Celebration of Our Past

Linkplas Ltd

Mark Bunzten

Workshop: Distilling Ideas – Design Thinking for Innovation

Director, The Distillery

Florian Graichen,

Bio-Based Developments & The New Plastics Economy Roadmap in NZ

Science Leader – Biopolymers and Chemicals, Scion

Competenz & Plastics Company

Training Needs Assessment and Industry Case Study

Industry Training Organisation

Alex Guichard

Launching Sustainable Products

Co-Founder & CEO, Revology
Friday 17th May
9.00am Conference Opens
4.30pm Conference Closes
5.30pm Pre-Dinner Drinks
6.30pm 75th Anniversary Conference & Industry Design Awards Gala Dinner – Black Tie event with live band
Speaker

Proposed topic

Role

Paul Diver

Employment Relations Update

Director, Three60 Consult

Simon Wilkinson

PNZ Environment Update

Environmental Projects Manager, Plastics NZ

Wellington Branch Representatives

Operation Clean Sweep: Collective Action Brings Results

Various

Hon. Eugenie Sage

Plastics and the Environment – A Government Perspective

Associate Minister for the Environment

Rachel Barker

PNZ Update & launch of This Is Plastics

CEO Designate, Plastics NZ

Glen Sharkey

Leadership engagement in challenging times

Leadership Trainer and Facilitator,
and Certified Speaking Professional (CSP)

Dr Michelle Dickinson

Closing Keynote

Scientist / Adventurer / Speaker
Nanogirl

It is essential you book early to secure Accommodation due to limited available supply.
Join us in 2019 to celebrate the Past, Present and Future of the New Zealand Plastics Industry
Download our registration pack here