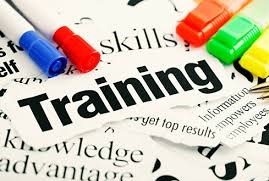 06
Apr
Hanga-Aro-Rau secures research funding to help manufacturers
Hanga-Aro-Rau - Manufacturing, Engineering and Logistics Workforce Development Council have recently recieved secured $630,000 of funding from the Tertiary Education Commission's COVID-19 Response Projects Fund.
This grant will allow us to fund research into how vocational education and training can help our vital and COVID-19 hard-hit manufacturing and engineering sectors to:
maintain their current workforce
retrain and upskill to ensure workforces are future-proofed for a changing post-COVID environment, especially as access to skilled migrants will be limited.
We're proud to be partnering with Ngāi Tahu, manufacturing and engineering employers, industry associations, and chambers of commerce. Using an inclusive, mana taurite approach, the research hypothesis, methodology, results, and strategy will be designed in true partnership. Frequent evaluation and review opportunities will allow the direction of the project to be adjusted where aspirations of Māori and those traditionally underserved by the system would benefit.

The project will provide tangible and iterative benefits to industry and iwi in small bursts as it progresses.

Then, our findings and the lessons learned will be developed into a workforce development strategy with actions and tools to support it that are useful to both industry and iwi.

Along with the clear benefits this will deliver, the funding is a vote of confidence to the Hanga-Aro-Rau tīma that we're already making a real difference for our industries. And we're ready to start now: we're about to appoint a research company to drive this forward.
Industry Stakeholder Group Formation
Our thanks to all those who recently answered our call for expressions of interest to join our Industry Stakeholder Group, a major part of the method to lead our transformation kaupapa. Mandated in our Order in Council, this essential rōpū will be responsible for all future appointments to the Hanga-Aro-Rau Council and provide them with advice and feedback on the organisation's strategic direction and performance. They will also be tasked with providing advice and information to the Council from an industry perspective on matters arising from the performance of its functions.
We are thrilled with the number of submissions we received and heartened by the enthusiasm to join from across our wide and varied sectors.
We are currently assessing applications and we plan to have the group formed by the end of May 2022. We'll bring you more information in our next edition of Te Hā.
Qualification reviews
A milestone moment was reached in February for our Industry Standards team as they began the first fully Hanga-Aro-Rau-led qualification review. While the team have been hard at work since our October 2021 inception, their mahi has been picking up and completing reviews already in train from the former Transitional Industry Training Organisations. The Collision repair (CR) and automotive refinishing (AR) qualification review will be their first run from start to finish.
Other qualifications reviews we're working on in 2022 include:
• Bakery
• Butchery
• Plastics
• Dairy Processing
• Signmaking
• Binding and Finishing.
If you'd like to know more, please reach out to our Industry Standards team.