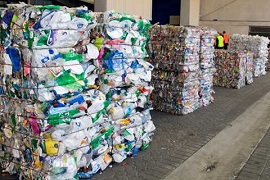 10
May
Transforming Recycling Consultation
The Transforming Recycling consultation sets out three proposals to transform recycling in Aotearoa New Zealand:
1) Container Return Scheme
2) Improvements to household kerbside recycling
3)Separation of business food waste
These three proposals are part of a longer-term shift toward a circular economy, where packaging is made of materials that maintain their value, are easy to recycle sustainably and have a low impact on the environment.
Consultation opened on 13 March 2022 and will close at 11:59pm on 8 May 2022. NOW EXTENDED UNTIL 22 May 2022
The Ministry for the Environment (MfE) held a series of five (5) webinars to make sure you have all the information you need when making your submission on the Transforming Recycling Consultation. Recordings for are available here.
Plastics NZ will make a submission on behalf of our members. We welcome and appreciate your feedback on the proposals.
Please send these to either myself, This email address is being protected from spambots. You need JavaScript enabled to view it., or Kelly, This email address is being protected from spambots. You need JavaScript enabled to view it..
Links
The official government announcement can be found here: https://www.beehive.govt.nz/release/government-plans-transform-recycling
The Plastics NZ press release can be found here: https://www.plastics.org.nz/images/documents/Environment/Plastics_NZ_Response_to_Transforming_Recycling_Consultation.pdf
Details on the consultation can be found here: https://consult.environment.govt.nz/waste/transforming-recycling/