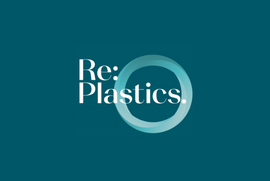 09
Nov
Launch of Re:Plastics - our circular economy training programme
Plastics New Zealand is pleased to announce the launch of Re:Plastics, our circular economy training programme. We would like to invite you to a webinar at 11am on the 12th of November to learn more about the programme and what it can offer you, your customers, and others forming part of the New Zealand plastics ecosystem.
Re:Plastics is one of the three key components to our WMF project Advancing the Circular Plastics Economy in Aotearoa. It brings together best-practice guidance with information on our local systems and capabilities. Re:Plastics provides practical tools to help brands, designers and manufacturers to achieve their circular economy targets. We gratefully acknowledge the financial support provided by the Waste Minimisation fund, which is administered by the Ministry for the Environment.
Re:Plastics offers the following:
A freely downloadable circular plastics design guide focused on the providing practical education and advice in the New Zealand context
Subsidised* training workshops & training manual (delayed until 2022 due to the pandemic)
A LinkedIn group, Re:Plastics Aotearoa New Zealand, where people can become part of a collaborative conversation on the circular plastics economy. Members will be able to ask questions, share challenges and successes, and receive updates on changes and improvements to our systems.
The replastics.nz website which will link to the various elements of the programme and share case studies
Please join us for our launch webinar on the 12th November 2021 (register here) and share the news with your network. The more companies and individuals that hear about Re:Plastics, the more impact we can have as an industry in ensuring a successful transition to a circular plastics economy in Aotearoa New Zealand.