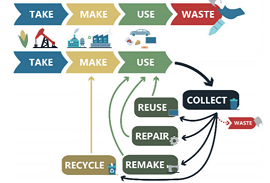 05
Nov
Spotlight on Circularity Programmes: November 2021 Update
As part of the Plastics New Zealand 'Advancing the Circular Economy for Plastics' Programme; How Plastics NZ's CircularConnect Design Advisory Service can help with the 6R's. #5 Working Group update - decreasing demand for Imported Recycled Polypropylene. &
Design Advisory Service: CircularConnect November 2021

Image 1: The improved waste hierarchy, Office of the Prime Minister's Chief Science Advisor (December 2019)
When I was growing up, I'll never forget first learning about the 3Rs – Reduce, Reuse, Recycle. It was catchy, it was easy to remember, it rolled off the tongue. Unfortunately, the meaning wasn't that clear to my young mind. Thinking back, I think all I heard was the last word … Recycle. It was a word I could understand. Looking back, I think I kind of understood Reuse as a concept (and I probably applied it to materials like glass jars … but never plastics). To be fair, I had NO idea what was meant by Reduce. In my home, we were Consumers, with a capital "C".
So, 60 years on from the development of the 3Rs, there's a real risk that we won't be able to get our heads around the newly developed 6Rs. There's confusion, there's complexity, there's good intention, but businesses need help to navigate these waters. There's a real need as well for overlapping and complimentary skills to be able to fully embrace the circular economy for plastics.
Businesses that we speak to have serious challenges in relation to products and packaging they produce. The kinds of problems brands are looking to solve are:
How can we minimize the amount of plastic we're using? If we displace plastic, what's the alternative, and what are the impacts of that change on the environment?
How can we ensure that the plastics used in products or packaging are effectively recovered, recycled and reused within NZ's resource recovery system?
Are there compostable or non-fossil fuel based alternatives (e.g. bioplastics) to the plastics we currently use?
How do we create a product or packaging that allows for return, repair or reuse?
Brands are looking to respond to these challenges as their customers (and the government through regulation) are asking them to. We've created CircularConnect to connect brands and manufacturers to expert consultants who can help them solve challenges in how to be more circular with the plastics they use or manufacture.
Here's how it works …

CircularConnect is all about creating a more sustainable Aotearoa New Zealand with less waste by embracing circularity in the design of our systems, products and packaging.
If you or one of your customers is interested in learning more about CircularConnect, go to https://www.plastics.org.nz/environment/circular-connect.
Find out more
If you'd like to find out more, please contact Sandy Botterill, Circular Economy Manager on 027 535 3298 or This email address is being protected from spambots. You need JavaScript enabled to view it..

CircularConnect forms part of the programme of work co-funded by the Ministry for the Environment's Waste Minimisation Fund to advance the new plastics economy in Aotearoa New Zealand.
Advancing the Circular Economy for Plastics - Polypropylene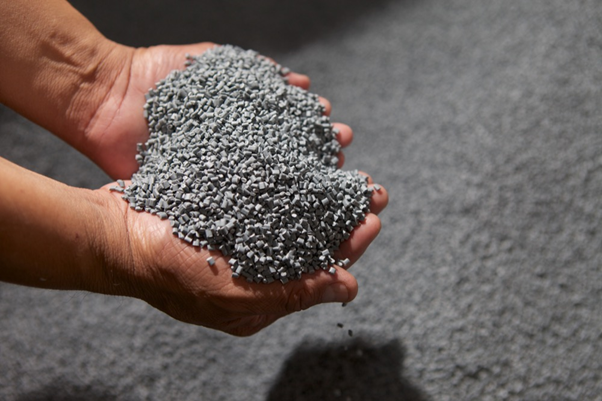 Over the last 3 years, New Zealand has seen the levels of imported recycled polypropylene ("rPP") decrease. In 2019, approximately 1680 tonnes of rPP was being annually imported into New Zealand. This has decreased to approximately 1200 tonnes p/a in 2021.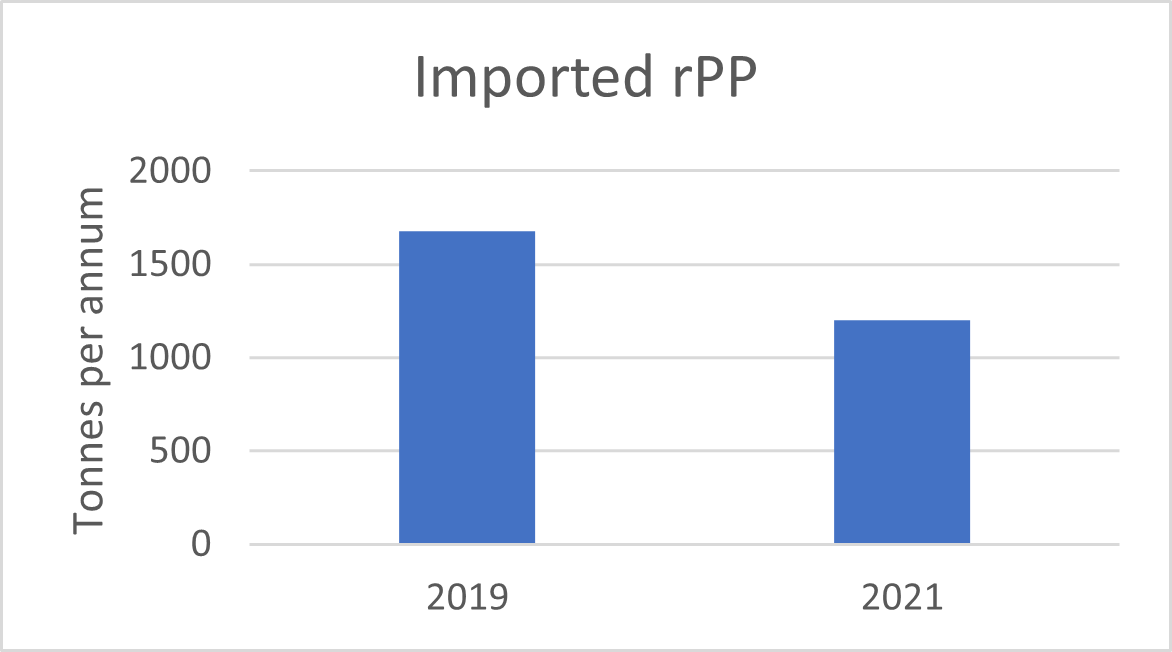 Graph 1: Levels of imported rPP between 2019 and 2021
Onshore reprocessors and manufacturers continue to increase their capacity to process rPP, and over the last four years, onshore reprocessing of rPP has roughly doubled. Based on research with NZ based reprocessors and manufacturers, we understand that this increase has been demand driven as manufacturers look for secure local supply, not only due to increased freight costs and supply chain issues, but also because customers are interested in lowering the carbon footprint of materials they use.
Next steps
The Working Group continues to work with the councils that are not currently collecting PP (the number continues to dwindle as the market price for rPP (and recycled polymers generally) commands a recycled premium.
The group is also expanding to explore opportunities for commercial recovery of PP (e.g. building and construction, agricultural, automotive, medical, etc).
Plastics NZ's national PP working group is helping to create circular pathways for PP in NZ. The next meeting will be held in November 2021.
Downloadable Plastic Collection Map
Download a copy of the Interactive Plastic Collection Map to see what plastics are collected at kerbside per region, click HERE.
Find out more
If you'd like to find out more, please contact Sandy Botterill, Circular Economy Manager on 027 535 3298 or This email address is being protected from spambots. You need JavaScript enabled to view it..
This working group is part of Plastics NZ's 'Advancing the Circular Economy for Plastics" programme which is aimed at helping Aotearoa NZ create a Low Emissions Circular Economy. This programme is co-funded by the Ministry for the Environment's Waste Minimisation Fund.