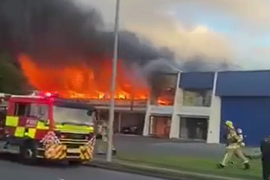 13
Sep
Industry Fire Update for Tru Design
Tru Design Plastics are expecting to be below normal capacity for up to six months following a late afternoon blaze on 28th July 2021. Seven staff members on the premises were safely evacuated. The offices bore the brunt of the fire, with smoke and water damage to the rest of the building.
Within 24 hours of the blaze, the NZ Plastics Industry rallied, offering what assistance they could. Over 20 companies generously contacted Managing Director Robert Michael directly, or through Plastics New Zealand, offering space, storage or supplies to enable Tru Design to keep operating to service its customer base.
"Our tool room guys are in another factory site servicing the moulds to get them up to working order and a specialist machine refurbishment company is working with moulding machines, while materials and finished product undamaged in the fire, are being stored elsewhere. Several companies have generously offered space for our new machines or machine lease terms, within their own factories to enables us to keep the business running and our employees working," said Robert Michael.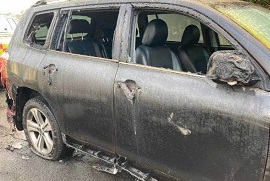 15 appliances fought the blaze for two hours at its height, with thick black smoke drifting over the industrial area, stopping traffic. The fire was so intense that it melted parts of the cars parked out the front.
"It was very hard to watch the building burn, but we were lucky that no one was injured. The fire, combined with the recent Covid lockdown, is making the logistics of keeping the business running difficult with teams of staff operating in different parts of Auckland City. But we are extremely grateful for the way companies have stepped up to help. This highlights the strength and camaraderie of the NZ Plastics Industry that we have seen time and time again, helping each other out when disaster or tragedy strikes."