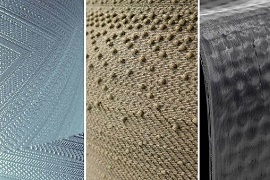 09
Sep
3D Homewares from Waste
Victoria University Design Students, Matthew O'Hagan, and Courtney Naismith, are turning discarded coffee stirrers into chandeliers, soft plastics into woven-look baskets, and fishing gear into chairs, all using 3D printers.
Their industrial design masters project attempts to solve the problem of local plastic recycling. But 3D printers typically work with "virgin" plastic, and while a handful overseas outfits have played around with using recycled materials, no one has really made an instruction manual. That meant O'Hagan and Naismith were using good old-fashioned trial and error.
They each partnered with industries – Naismith chose Air New Zealand/aviation, Te Puia/tourism and the Māori Arts and Crafts Institute/universities, and O'Hagan chose Sanford/fishing.
They collected waste, sorted and cleaned it by hand, then used an oven to melt it down. The plastics were fed into a shredder and granulated then poured into an extruding machine, which generated a consistent spool of 3D printing filament for the printers.
Each waste material had to be approached individually due to their properties and they had to figure out what kind of objects they could be turned into that would make sense, as well as look good.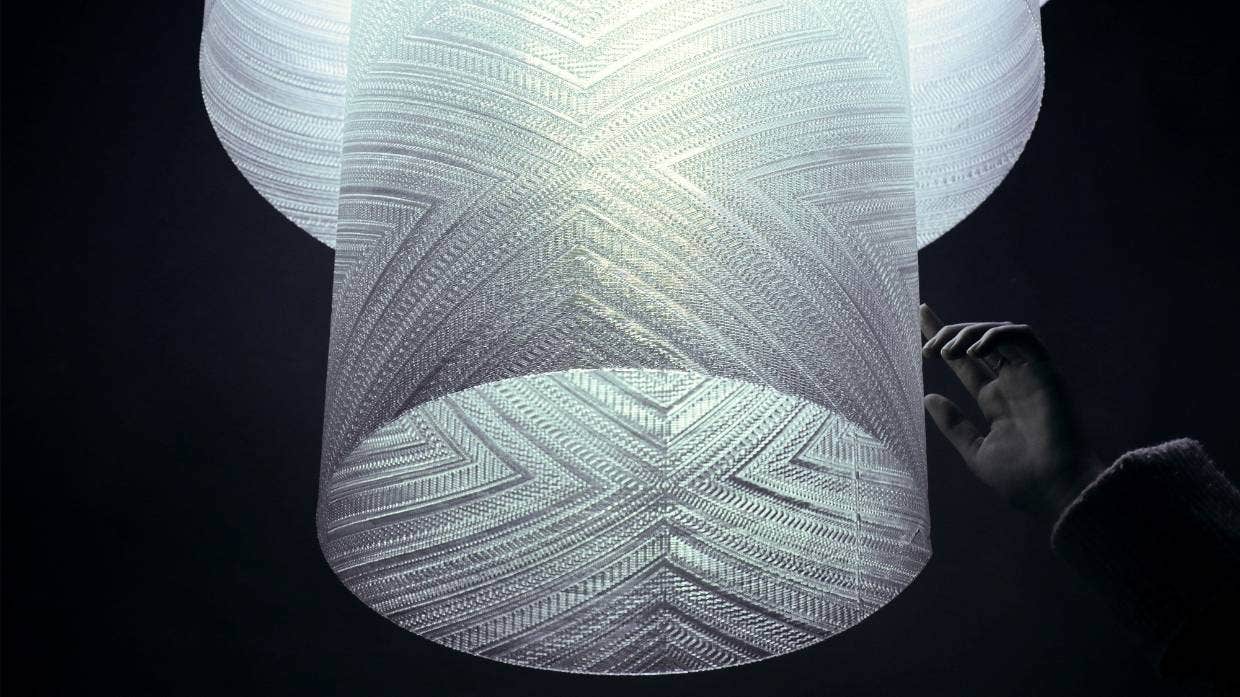 "We looked at the easiest and best way we could print with the material's characteristics," Naismith said.
She also wanted to see if plastic and organic materials could be blended together. The woven-look baskets she makes are actually a combination of soft plastics (from Air NZ) and flax (from the institute).
"There was zero information on how to use soft plastics, or anything organic like flax, in a printer," she said.
"We did a huge range of test prints to understand what was working."
New Zealand does have a soft plastics recycling scheme, but at times it has struggled to process all the material it collects in New Zealand.
A handful of companies make products from recycled soft plastics locally, such as Future Post which turns soft plastics into fence posts,
"The pandemic has really highlighted the value of local production," said O'Hagan.
"We should apply that mentality to our waste, and to upcycling too. Fence posts are a great idea, but we wondered if we could make things of high value that people will treasure and keep in their homes...from trash."
How do you make plastic pretty? Especially in an era when we've fallen in love with natural and sustainable materials like timber, metal and glass.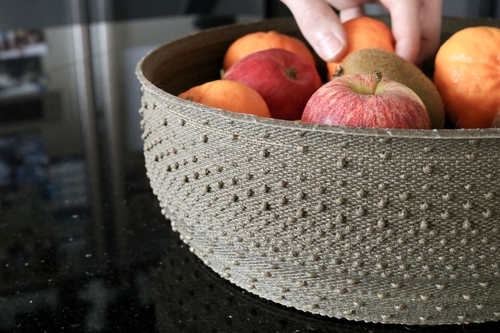 "It's tricky," Naismith said. However, people who've seen the baskets really admired that they had a natural element, and no one could really believe the lights are rubbish.
Making a single object might take a few hours, up to a full day. One layer of the chandelier took 9 hours to print, compared to the smaller pendant lights, which only take one.
O'Hagan developed a plastic chair made from fishing gear found in the waterways.
"The biggest surprise was how many types of waste we could use – soft plastics, organics, polypropylenes, and polyethylenes – we kind of questioned, why isn't everyone doing this?" said O'Hagan. "Why isn't this being done?"
Their hope is to create a roadmap for upcycling common New Zealand waste materials into the mainstream.
The first step is bringing 3D-printed homewares to market, and the couple, who were runners-up for the James Dyson award, are hoping they can bring home some prize money from the international stage.
"It would be great if people could have interiors that mirror their values about how waste should be re-used, rather than discarded," said O'Hagan.
Plastics New Zealand was pleased to have the two of them partake in this years Annual Conference held in Wellington in May 2021, where there products were displayed with a selection from the Plastics Industry, at a Government & Networking held at the Beehive.
To view the full article Click Here
Source: Stuff