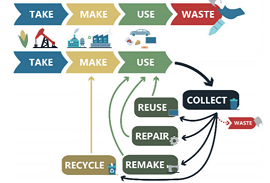 06
Apr
Spotlight on Circularity Programmes: April 2021 Update
As part of the Plastics New Zealand 'Advancing the Circular Economy for Plastics' Programme the Design Advisory Service is looking to launch its pilot programme in April and our first Working Group - Polypropylene (#5) in Aotearoa NZ - has held it's first meetings with stakeholder representatives.
Spotlight on Circularity: Design Advisory Service Pilot in April 2021
Plastics NZ is looking to pilot its new Design Advisory Service in April 2021. The Design Advisory will connect businesses with expert consultants who can help them create solutions to achieve their circular plastics goals. Our vision is to create a more sustainable world with less waste by embracing circularity in the design of our systems, products and packaging by helping businesses in Aotearoa NZ move forward with more sustainable plastic product and packaging solutions.
We've been doing market analysis with brands and consultants to inform how the Design Advisory will work, who will be eligible to participate, as well as developing the criteria for subsidised funding.
Here's what we've learnt so far:
Brands and consultants alike have said they consider the development of a Design Advisory service is a good idea and most consider that the provision of a subsidy will provide an incentive for businesses to prioritise circular plastics design for products and packaging.
Businesses are all at different stages of their sustainability journey – some are just beginning and some are more advanced, and the stage a business is at will depend on how complex the business is. That said, from a plastic packaging perspective, 2025 isn't far away!
The Design Advisory funding criteria and application process needs to be simple and easy to understand.
Don't underestimate the amount of time involved in completing a project - time is important for brands as they need to release internal staff to participate.
Phases of consultancy are a good framework to use as part of this service and the outputs for phases are distinct. In addition, a review at each phase is important
Phase 1 "Discovery" should provide a business with a roadmap of what they might consider changing
Phase 2 "Action Planning/Development" should tackle the roadmap in discrete projects, and provide feasibility, testing and data around the possible changes.to feed into a business' ROI the roadmap down, include feasibility of makhave different outputs provide a baseline (need to have a good source of data from the company) of where we are, a roadmap of possible initiatives (or multiple options in the packaging context), recommendations and costs (estimated costs).
We've spoken to a number of businesses and there's a strong theme of them wanting to make good decisions for our environment, as well as to be able to respond to pressure from their customers who are wanting to support more sustainable products and packaging. The hard part is that there is so much information available, and it's often difficult for businesses to know what "the right thing" is to create a low emissions circular economy.
DESIGN ADVISORY SUBSIDY
· Phase 1: Discovery – Plastics NZ will be able to subsidise 50% of the cost of the consulting (up to $3,500)
· Phase 2: Action Planning - Plastics NZ will be able to subsidise 50% of the cost of the consulting (up to $20,000)
· Phase 3: Implementation - There is no subsidy available for this phase
Watch this space, we will be piloting the Design Advisory in late April 2021. If you'd like to find out more, please contact Sandy Botterill, Circular Economy Manager on 027 535 3298 or This email address is being protected from spambots. You need JavaScript enabled to view it..
The Design Advisory forms part of the programme of work funded by the Ministry for the Environment's Waste Minimisation Fund to advance the new plastics economy in Aotearoa New Zealand.
Advancing the Circular Economy for Plastics: Polypropylene (#5) in Aotearoa NZ
Plastics NZ has held its first working group to facilitate the creation of circular pathways for polypropylene (#5) in NZ. This working group is part of Plastics NZ's 'Advancing the Circular Economy for Plastics" programme which is aimed at helping Aotearoa NZ create a low emissions circular economy.
Polypropylene ("PP") was selected as the first working group as over the last 2 years, there has been a lot of valuable work that's highlighted PP as a recyclable material, as well as its high value in the market. The working group had representatives from WasteMINZ, waste management companies, plastics reprocessors and manufacturers, retailers, tangata whenua, youth and was led by Plastics NZ.
The aim of the working group was to help connect the different parts of the PP system in NZ and create circular pathways for this material to be able to be recycled. The insights from the first working group were that while there is strong demand in the market for PP, there continues to be systemic attention needed in:
Standardisation of materials collected at kerbside so that nationally #1, #2 and #5 plastics are consistently collected (refer to WasteMINZ's report "Standardising kerbside collections in Aotearoa")
Education of consumers, businesses as well as local government aimed at reducing contamination in the recycling stream. This education is NOT able to be nationwide until such time as there is nationwide standardisation of materials collected.
Use of mandatory labelling and identification codes so that consumers and the recovery sector know what materials they are handling and the right materials can get into the system.
Investment in infrastructure aimed at advancing circularity (e.g. optical sorting, conveyors, building design, etc)
There was also discussion of different regions across NZ where some additional research into the PP system may be useful – Auckland, lower North Island, Christchurch, Otago and Southland.
The next working group is scheduled for the May 2021.
If you'd like to find out more, please contact Sandy Botterill, Circular Economy Manager on 027 535 3298 or This email address is being protected from spambots. You need JavaScript enabled to view it..
Plastics NZ's facilitation of working groups forms part of Plastics NZ's 'Advancing the Circular Economy for Plastics" programme, funded by the Ministry for the Environment's Waste Minimisation.