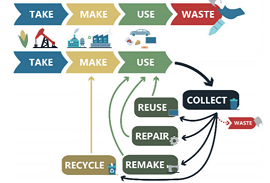 09
Mar
Spotlight on Circularity: Design Advisory Service - March 2021
Plastics NZ is underway in developing a Design Advisory Service which will connect businesses with experts who can help them create pathways to achieve their circular plastics goals. Our mission is to create a more sustainable world with less waste by embracing circularity in the design of our systems, products and packaging by helping businesses in Aotearoa NZ move forward with more sustainable product and packaging solutions.
Over the past month, we've been undertaking market analysis with brands and consultants to inform how the Design Advisory will work, who will be eligible to participate, as well as developing the criteria for subsidised funding.
We believe that businesses want to make good decisions for our environment, and also there is mounting pressure from consumers wanting to support more sustainable products and packaging. There hard part is that there is so much information available, and becomes difficult for decision makers to "do the right thing" as its problematic to even navigate the options. The Design Advisory Service will provide businesses with expert advice (technical, design, sustainability/circular) to help business make sound, well founded decisions in relation to their product development, packaging as well as wider systems initiatives.
Our working model is that consultancy is broken down into three phases:
Phase 1: Discovery – Plastics NZ will be able to subsidise 50% of the cost of the consulting (up to $3,500)
Phase 2: Action Planning - Plastics NZ will be able to subsidise 50% of the cost of the consulting (up to $20,000)
Phase 3: Implementation - There is no subsidy available for this phase
We'd love your input as we develop a name for this service.
Let us know your thoughts by emailing This email address is being protected from spambots. You need JavaScript enabled to view it. and simply type Option A, Option B or Option C in the Subject Line.
Option A: TAPUWAE - Helping businesses leave a lighter footprint
Option B: Design Advisory Service - Creating pathways to your circular plastics goals
Option C: ExpertConnect - Helping businesses connect to experts who can help solve product and packaging challenges
Watch this space, we will be piloting the Design Advisory in April/May 2021.
If you'd like to find out more, please contact Sandy Botterill, Circular Economy Manager on 027 535 3298 or This email address is being protected from spambots. You need JavaScript enabled to view it..
The Design Advisory forms part of the programme of work funded by the Ministry for the Environment's Waste Minimisation Fund to advance the new plastics economy in Aotearoa New Zealand.