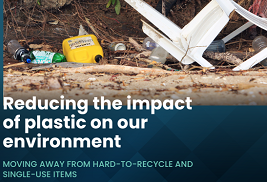 07
Dec
PNZ Material Phaseout & SUP Submissions
Plastics NZ has made a submission on the Reducing the impact of plastic on our environment consultation covering all proposals within the discussion document on behalf of the NZ Plastics Industry.
This was undertaken after a draft submission was circulated to the wider industry and interested parties were invited to participate in a online zoom meeting. NZ Plastics Industry members the most affected by the proposals were encouraged to send in their own submissions.
A separate submission has also been made on behalf of the EPS Sector Group and covers the proposals as they pertain to the EPS packaging used within cold chain supply lines and as protective packaging for heavier goods.
You can view the submissions below