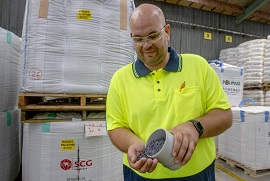 26
Feb
New partnership recycling 25 tonne per month
A Kiwi pipe-maker is helping to make a four-million-bottle-a-year dent in New Zealand's plastic problem, in the wake of China's ban on importing foreign waste.

Iplex Pipelines NZ, based in Palmerston North, is chewing through some of the country's excess plastic through a partnership with a Manawatū recycler to make drainage pipes.
It now uses 25 tonnes of recycled plastic a month, the equivalent of four million milk bottles a year, substantially reducing the amount of new plastic needed.
For decades China has imported and recycled half of the world's plastic waste, but a change in policy last year drastically reduced China's low-grade solid waste imports, causing upheaval in international supply chains.
New Zealand, like the rest of the world, has had to adjust to account for a lot more of its plastic waste domestically, with the overflow ending up in landfills.
Palmerston North-based Aotearoa NZ Made was one of the recyclers affected when China decided to turn away $21m a year worth of New Zealand waste. Formerly known as Budget Plastics, the company is one of the country's main recyclers of milk, cleaning and cosmetic product bottles.
Iplex was looking into ways to use more recycled material, and at the same time Aotearoa NZ Made was looking to put its plastic to use.
Ipex manufacturing manager Vaughn Bedser said the company tried to waste as little as possible, and all offcut and scrapped plastic was reused in the next production run. Adding recycled plastic to the manufacturing process was the logical next step for its zero-waste policy.
"[So] we're able to provide an outlet, so the plastics end up somewhere sensible and useful, and don't go to waste in some landfill."
However, the quality of recycled plastic can vary so some "virgin" – non-recycled – plastic is still needed to give the drainage pipes enough strength and durability.
Iplex experimented with different ratios of virgin and recycled plastic over a three-month trial, before settling on a 50-50 mix.
"That mix gives the best compromise between consistent quality product for our customers and enviromentally-friendly benefits," Bedser said.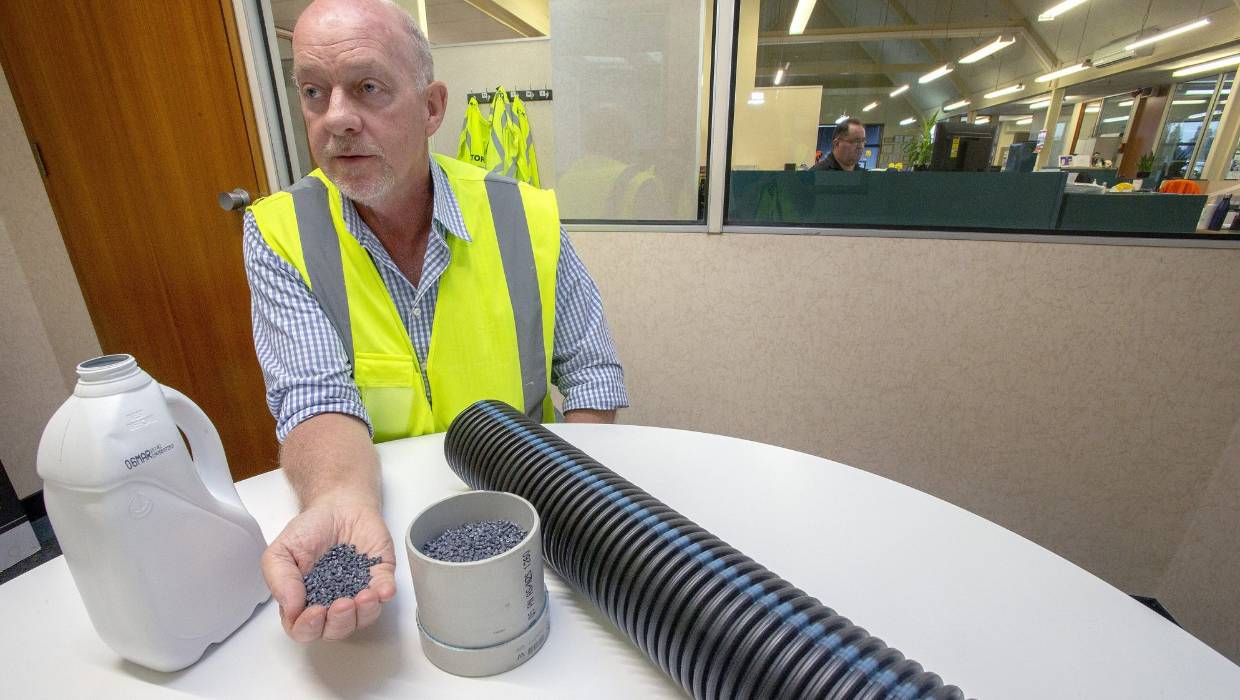 Source: Stuff