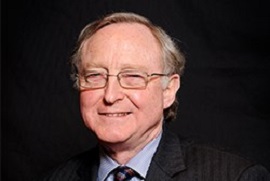 Congratulations to Cam Moore who was awarded membership to the NZ Order of Merit for his contribution to business in the 2018 New Years Honours.

Cameron Moore (Cam)
Cam started at Mainguard Packaging in the early 1980's. He is one of the 'true gentlemen' in our industry and at times considered 'too nice' to be a business leader. He led Mainguard through a revolutionary period leading to it being the first Company in NZ to install an 8 Colour Central Impression Flexo Press. This enabled Mainguard to dominate the Bread Bag Industry. Out of Christchurch, he also developed a lucrative export market into Tasmania, mainly in Bread Bags, which continued for many years after he moved on.
In the early 90's, he unfortunately was no longer required by Michael Hawkins (who had taken over from his father). This provided the opportunity to start Chequer Packaging with Richard McQueen – a ChCh subsidiary of Chequer Alk. Initially in a small plant in Hornby, they produced Checkout Bags in competition to Mainguard (it's called Karma) and eventually squeezed Mainguard out of that market. They then took over the Uniflex business unit in Redwood and in 2000 adsorbed Southern Packaging into the group. This business remained successful until the demise of Chequer Alk pulled the group under and it was brought by Elldex under Hellaby Holdings ownership in 2007.
While running Mainguard, Cam became involved heavily in PINZ, FPANZ (Flexible Packaging Association of NZ) and CMA (Canterbury Manufactures association).
Cam was President of Plastics New Zealand in 1995-1996 and was made a Life Member in 2001. He has been a Council Member of the NZMEA since 1986 and was their president in 2000 – 2002. He has also served as a Board Member of the Canterbury Development Corporation from 2001 – 2010.
Additionally, he was involved in the Scouting movement since 1978 and a leading parishioner at St Barnabas Church in Fendalton and is active in several charities.