Auckland Branch Event - Golf Tournament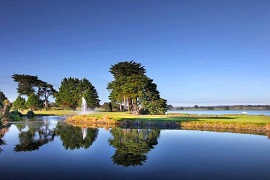 Plastics New Zealand Auckland Branch invites you to join them at their Ambrose Golf Tournament in March 2019 at the stunning Clarks Beach Golf Club.
Enjoy the fresh air, some healty exercise and network your way round the course at this years Ambrose Golf Tournament. Non Golfers welcome!
Put together your own team or we can make up teams from individual entries. Teams should have at least one non golfer.
Date: Thursday 21st March 2019
Time: Registration 12.00pm
Tee Off 12.30pm
Venue: Clarks Beach Golf Club
100 Stevenson Road
Clkarks Beach, Auckland
Price: $160.00 per team of 4 (Inc GST) or $40.00 (inc GST) per person
For further information and to register for this event please download the registration forms